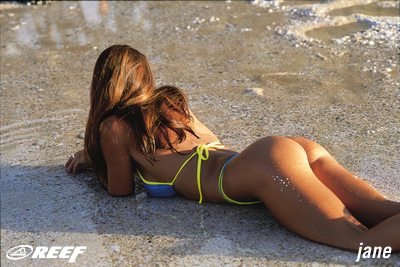 Reef bikini advertisements make me just want to go to the beach. There is a mysterious aura about them, stemming from the girl's face being perpetually turned away from the viewer. Gazelle-like bodies of elusive women under the sun while the bluest waves lap across the shores in a slightly, overexposed picture frame. Idyllic, 60s styled and very post-card worthy. See.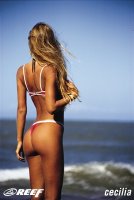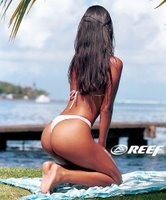 One of the most famous and much loved bikini contests on earth, the Reef bikini contest is a godsend for booty lovers. Here are some more pictures, following
my previous short post on Reef hotties
. Crowds gather in throngs to witness these legendary and picturesque buttocks.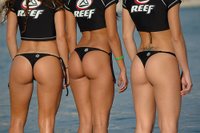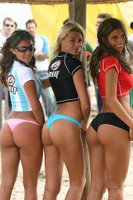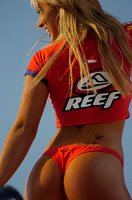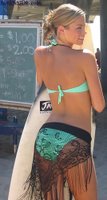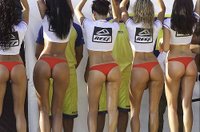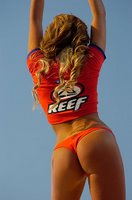 These shots have been around on the net for a while, thought it'll be great to put them all in one place. Enjoy!
P.S For those who are visiting my blog for the first time, welcome! Please bookmark the site and visit often....let me know if you have any comments or suggestions yah?
---
Technorati Tags: reef+bikini, reef+girls, babes, sexy, booty, thongs,